Our Childcare Learning Journey
We believe that children are confident and capable learners. We offer a warm, positive environment that encourages children to learn and grow at every possible opportunity. Play is the foundation of our teaching as the children take the lead on their learning through their most natural form. Our learning rich environments offer many experiences of nature-based play.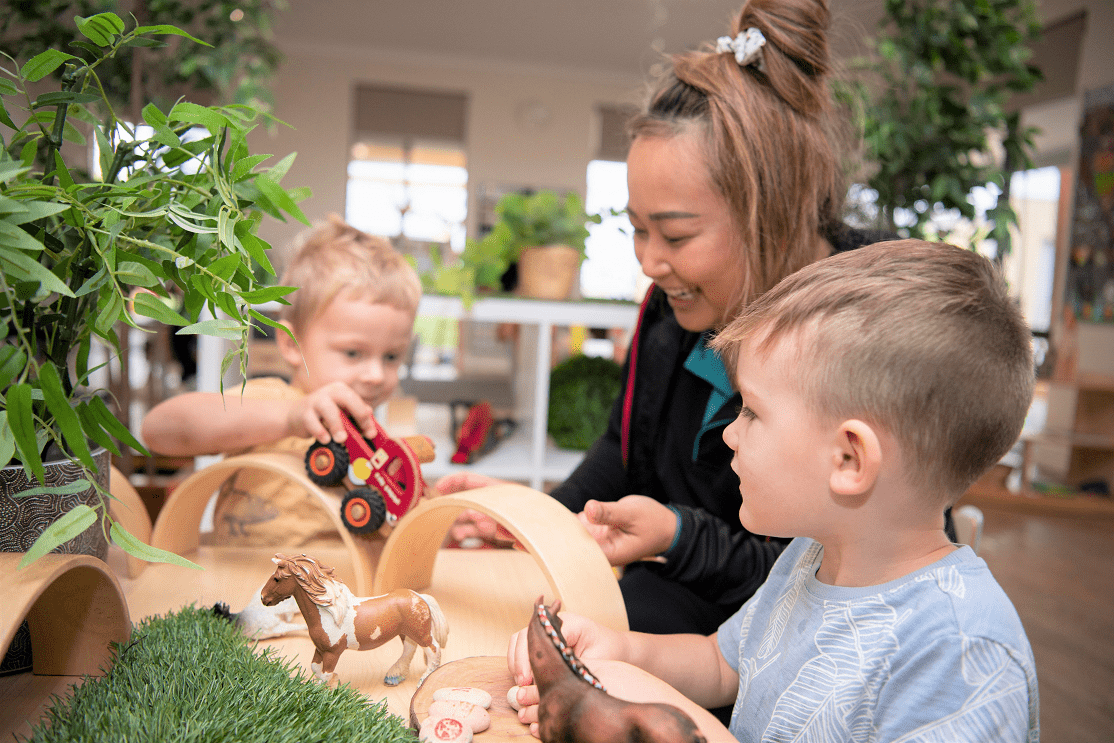 We build our curriculum based on four important aspects:
parents/guardians are the first teachers
while building on their home taught foundations, educators embrace being second teachers
our educationally rich environments present itself as the third teacher
our children are encouraged to express themselves in a multitude of ways and our educators create opportunities for this within the curriculum
As part of our dynamic curriculum, we have implemented a wonderful online tool called Storypark.  This provides continual communication between the Centre and our families on day-to-day events as well, and most importantly, about the growth and development of each individual child. This tool documents observations made on children on an individual level as well as within a group environment.  To know more about Storypark please follow this link.